ABOUT LUPO
Located in Seattle's Upper Fremont neighborhood, Lupo serves sourdough wood-fired pizza and seasonal dishes with a beverage program focused on natural wines, rotating cocktail menu, and local beers.
Lupo is led by chef Cameron Hanin. Cam has been working in the restaurant industry for 19 years with stints in NYC restaurants under Tom Collicchio, Marco Canora, and Alex Stupak and in Seattle working for restaurateurs Tom Douglas, McCracken and Tough, and Mark Fuller. In 2015 he was named a Rising Star Chef Seattle by Star Chefs Magazine while the chef at Tavern Law. While opening Fuller's Supreme Pizza restaurants, he found an unexpected inspiration in the pizza and baking. He later left to start his own project, a now cult status pop up style project called Guerrilla Pizza Kitchen that blended elements of music, art, and politics into a brand that rewarded those with advance planning access to the naturally leavened pizza canotto before they sold out. In 2020 he was recognized as a "Hometown Hero" by MOHAI for his work feeding community pay what you can meals during the height of the COVID-19 pandemic and providing free meals to protesters and houseless folks.

Around that time Cam met Lupo operators Justin Harcus and Shane Abbott. He saw a solid foundation in Lupo to build upon. They created a partnership and the keys to the oven were handed over to Cam.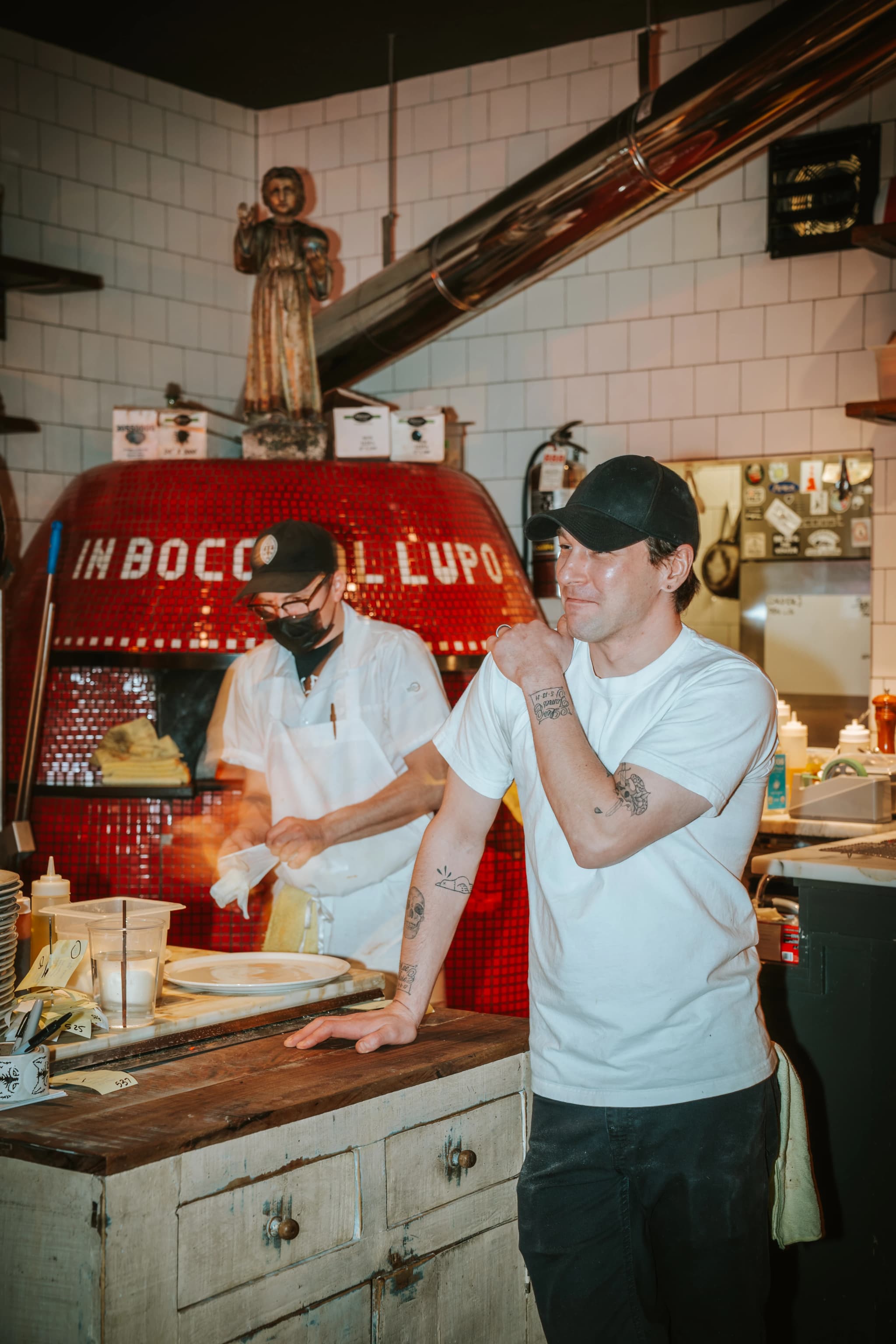 The story of Lupo is a story of constant evolution. We opened in March of 2018 with modest goals and little fanfare. Justin had been the general manager of the previous restaurant at this location working with the crew there for years. Together with Shane, they purchased the restaurant. Inspired by great pizzerias across the country, they slowly transformed this steady neighborhood presence in to what now is a respected restaurant on the Seattle culinary map and a pilgrimage destination for pizza lovers from all over.

We do not say our pizza is Neapolitan. Pizza styles come with pre-conceived notions about what something is or isn't. What we believe is worth building on is the Neopolitan tradition of using the best local ingredients you can find to make your style of pizza. Some of the best wheat in the world is grown and milled in Washington.

Another thing happened along the way. We fell in love with baking. In talking to and learning from our baking heroes, one recurring theme was they were always tinkering. Always looking to improve. We subscribe to that approach.

Lupo is a small shop. Our kitchen is less than 200 square feet with a large wood fire oven sitting in the middle of it. When you visit, you'll see the dough mixer tucked away by the host stand that we roll out every morning and mix dough right there on the lobby floor. The ingredients you see on the shelf aren't decorations, that's our pantry.

The evolution continues.